Samaritans Christmas Gift Appeal - Donate now
Help families in need by donating a toy to the Samaritans Christmas Tree Appeal.
Wha ... more
Help families in need by donating a toy to the Samaritans Christmas Tree Appeal.
What do you think Christmas looks like for locals living in disadvantage? No tree, no gifts, no feast. No Christmas cheer, either. How can you feel cheery when you've had to choose paying the electricity bill over buying the children presents? At Samaritans, we see a significant increase in demand for our services as people in our community struggle to make ends meet- not being able to put a Christmas meal on the table, to pay electricity bills or to purchase a gift for their children.

The Samaritans Christmas Tree appeal is a way for you to donate a toy for a child in need. All gifts are selected by Samaritans thereby ensuring they are appropriate and needed by the families we support. They are delivered direct where the charity needs it to go.

less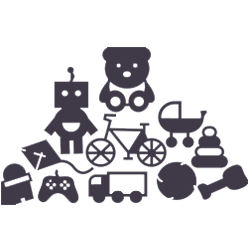 so far we've collected
Help us reach our goal of 200 toys worth $5,000
1. Choose a toy to donate
2. Payment details
3. Checkout